A Relationship Not Made In Heaven (Adriana Gavazzoni)
---
---
Adrianna Gavazzoni is the Brazilian author of a trilogy named Hidden Motives (Behind The Door #1, Lara´s Journal #2 and The Brilliant Game #3), and the Where The Road Goes Series: Sketches of Life #1 and Life Has Other Plans #2.
For her first book Behind The Door A. Gavazzoni won four Gold Medals: The Golden Book Award 2017- Readers Choice; Book Excellence Award 2017; B.R.A.G Medallion 2019 and eLIT Book Awards 2019; one Bronze Medal on Independent Publisher Books Award 2018; two Honorable mentions at Paris Book Festival 2017 and Reader's Favorite Award 2017 and was a finalist to the Independent Author Network 2019, Top Shelf Magazine 2018 and Indie excellence Awards 2019.
Sketches of Life is a Pinnacle Book Achievement Award Winner and Book Excellence Awards 2020, Da Vince Eye and Best Book Awards Finalist.
Life Has Other Plans won Pinnacle Book Achievement Award , and was a Eric Hoffer Award and National Indie Excellence Award´s finalist.
A. Gavazzoni has been a lawyer for 32 years, a former professor of law and a writer of novels and legal books, but she is also a voracious reader.
She speaks four languages: English, French, Portuguese and Spanish. When she is not practicing law or writing, she enjoys many interests and is a very active person. She loves to dance (Tango) and workout.
She loves to travel, loves good wine, and has been studying astrology for twenty years. She paints and loves to cook for her friends.
She has two poodles – Charlotte and Brigitte -and loves all animals.
---
---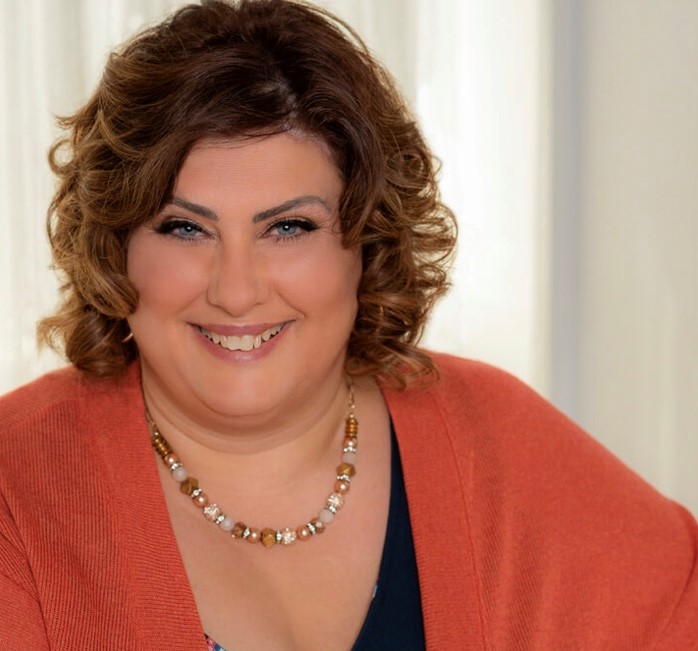 Christina Spoletini
Success stylist Tina Spoletini combines her formidable fashion flair with personalized mentorship sessions on self-love and confidence-building, helping her clients feel fabulous, dressing in ensembles complimenting their various body shapes and sizes. Growing up as a plus-sized beauty, like many women who don't "fit" in, Tina found herself at odds with society's sizeist perspective on the female physical ideal. But, even though shopping in a world made for smaller women could be an exercise in futility and self-loathing, the right outfit that flattered her curves would always come through, erasing any self-destructive thoughts and making her feel gorgeous and revitalized. Tina quickly learned that she had to find her own way to stand out with distinctive accessories and touches of self-expression. Enhancing any outfit, no matter how casual, with eye-catching jewellery has become her signature look. Circumstances may have compromised her own self-esteem at times, but everything has come together to make Tina Spoletini even more determined to use her talents and training to help other women re-discover themselves and build the confidence they need to live the life they imagine. After all, chic comes in every shape!