Episode 1012 with Guest Jacquelyn Flesner
---
---
Nationally recognized as a motivating mentor for female entrepreneurs, Jacquelyn "Joey" Flesner is a Certified Business Etiquette Trainer and Founder of The Etiquette Network, an organization dedicated to assisting individuals enhance their professional and social image through refining their networking skills and by embracing a "less self-centered, more others-focused" approach. Since 2002, Mrs. Flesner has mentored thousands of entrepreneurs and assisted individuals in preparing themselves to excel in business and social settings with poise and confidence.
Prior to launching The Etiquette Network, she earned a Bachelor of Arts in Theatre from Pepperdine University, leading to work as an actress and producer in the Los Angeles film industry. She also enjoyed a nine-year career as a Top Leader in the Networking Marketing industry by inspiring and training a nationwide team built on professionalism, consistency and dedication. After discovering a gap in traditional networking groups, she launched Professional Moms Network in 2013 in order to foster meaningful connections between women. Mrs. Flesner resides in Bristol, Rhode Island and is the happy wife to Jeff and proud mama of Cade, Dayton and furry kid, Kaiser.
---
---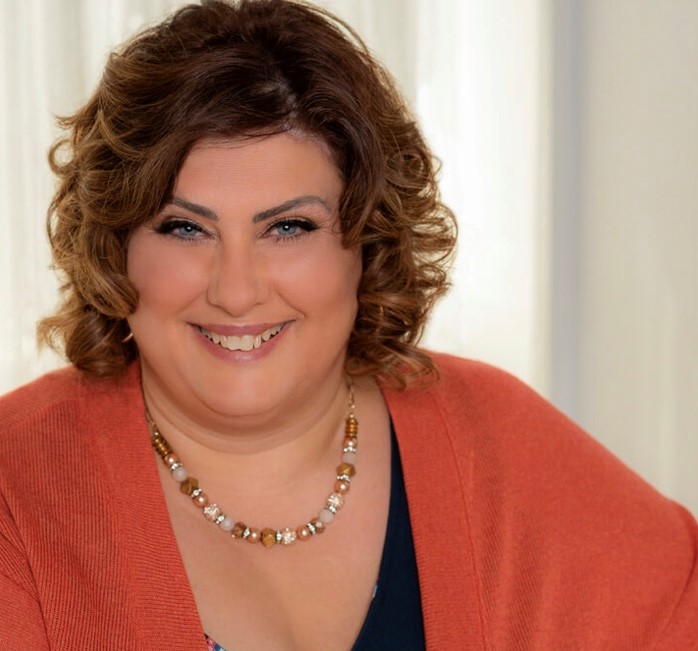 Christina Spoletini
Success stylist Tina Spoletini combines her formidable fashion flair with personalized mentorship sessions on self-love and confidence-building, helping her clients feel fabulous, dressing in ensembles complimenting their various body shapes and sizes. Growing up as a plus-sized beauty, like many women who don't "fit" in, Tina found herself at odds with society's sizeist perspective on the female physical ideal. But, even though shopping in a world made for smaller women could be an exercise in futility and self-loathing, the right outfit that flattered her curves would always come through, erasing any self-destructive thoughts and making her feel gorgeous and revitalized. Tina quickly learned that she had to find her own way to stand out with distinctive accessories and touches of self-expression. Enhancing any outfit, no matter how casual, with eye-catching jewellery has become her signature look. Circumstances may have compromised her own self-esteem at times, but everything has come together to make Tina Spoletini even more determined to use her talents and training to help other women re-discover themselves and build the confidence they need to live the life they imagine. After all, chic comes in every shape!