10 Ways to Be a Socially Responsible Business
Without restoring an ethos of social responsibility, there can be no meaningful and sustained economic recovery." – Jeffrey Sachs
These days, being a Socially Responsible Business isn't just a feel-good buzzword. Companies that embrace this concept create a positive business reputation, often see increased sales, enhanced customer loyalty and perform better financially. They also have a greater ability to recruit and retain talented employees. And of course, they make a positive difference both locally and beyond.
If you're wondering how to go about becoming a more socially responsible business, here's some tips to help.
Establish a social mission.
What are the values and vision of your business? If you're not sure, find a business coach to help you nail them down.
Keep your social mission statement simple but specific. Make it easy to share with employees, vendors and especially your customers. Let them know what the difference is your business wants to make and why.
Take it seriously and commit.
This isn't a marketing stunt. While a specific event may be one-time or create some positive marketing, that should never be the "Why" of your social mission. If it is, it will backfire because insincerity will be sniffed out eventually.
Set both short and long-term objectives. What's the ultimate difference you'd like your business to make? What can be achieved in the next 3-6 months? What can be accomplished in 1-3 years?
No one, not even large corporations can take on every cause. Look for those that align closely with your business values. Acting locally is always a good place to start.
Make direct contributions.
Your business doesn't always have to commit cash to a cause. Is there something in your product line that may be of use? What about sharing your business expertise and skills? And don't forget that time is a precious resource, which is why Tip #6 is so valuable.
Volunteer yourself, of course, but reward employees who also help out with social programs. Find charitable events that need a hand and volunteer as a team. If you're a solo entrepreneur, recruit a team of friends and family.
Follow ethical labour practices.
This should go without saying but it never hurts to review current practices and standards and make changes where necessary. Value your employees and treat them with dignity and respect.
Make sustainability part of your business operations.
Commit to protecting the environment. Find ways to be more energy efficient. Encourage recycling. Replace incandescent bulbs with LED. Use Zoom for meetings rather than travel.
Collaborate. Join other local businesses to make a greater impact.
Partnering can bring more creative solutions to a problem and magnify the contribution of everyone involved.
Choose suppliers that are also socially responsible.
By giving your business to socially responsible suppliers you support their efforts and amplifies the impact of your own business.   In this interconnected world, your business can do more than just make a profit. It can become a powerful agent of change.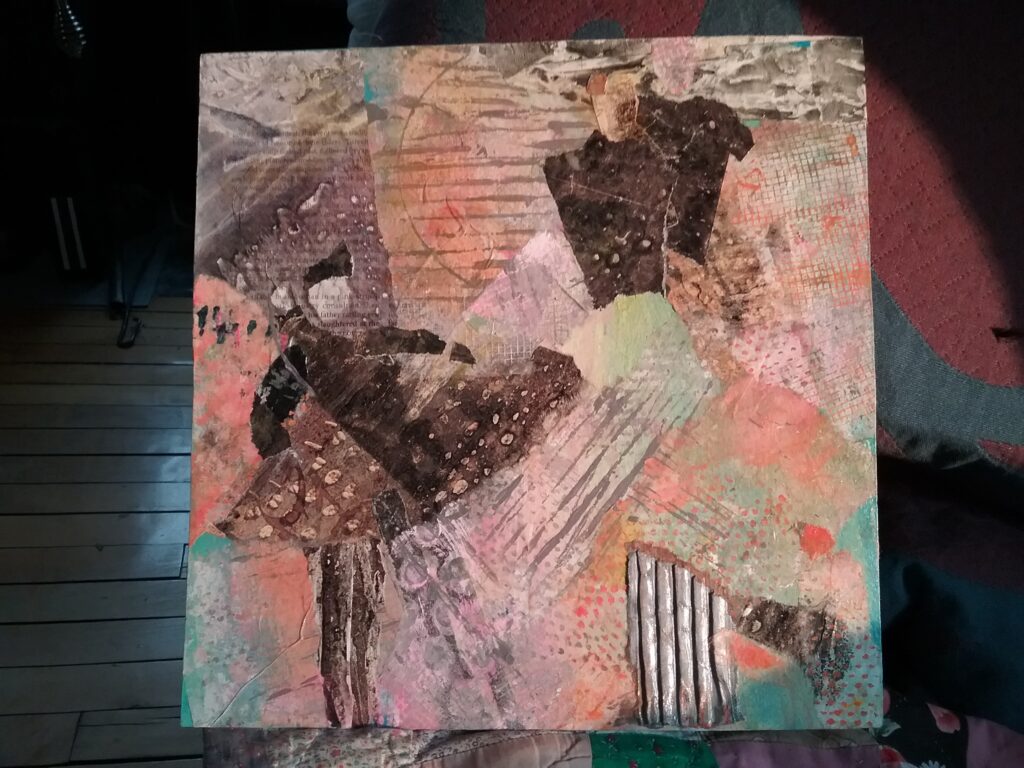 Christine Ritchie
I am a self-taught artist except for the many workshops I have taken from other artists I find inspiring. Some of them are: Jeannie Hancock, Charles Spratt, J'anna Jaquelin, Louise Williams, Brian Ateyo and Sandi Komst. I continue to take several workshops a year and always leave them full of ideas and creative energy.