"Don't push people to where you want them to be; meet them where they are." – Meghan Keaney Anderson, VP Marketing, Hubspot
In this COVID Time, it's easy to sit behind a computer screen, pushing content to social media and expect the sales to roll in. In fact, if you Google "small business marketing" most of the advice revolves around virtual marketing. Studies show that 97% of possible customers check you out online first. Your online presence is your introduction.
We also know the easiest and fastest way to create trust and build your business is to meet people face to face so they get to know you. But in this new world of social distancing, just how do you do that?
The answer is to meet your public where they are. And these days they are hanging out online, just like you. The secret is to give them a personal experience of your business.
You do that by using the proven tools already available. Let them hear a real voice. Let them see a face (or at least hands doing a demo). The closer you come to an in-person experience, the easier it will be to build a relationship with your prospects and customers.
Harness the power of video. Use Facebook Live to introduce new products or give a quick help session. Host a workshop or demonstration on Zoom. Create short Youtube videos about your product or service or offer help with a common problem and tips. Use the audio from your videos to create a podcast.
If you're shy about video, you don't have to appear. Your hands can do the demo or use a series of photos. You might even want to give the Doodly app a try.
Reach new audiences by offering to be a guest on other podcasts and video interviews. Partner with a complimentary business and work together. Find ways your products and services compliment each other and create videos and online events together
Finally, use your social media posts to link people to all these resources.
You can also do a little "guerilla marketing" in the real world. Use chalk to post your Twitter handle, URL or hashtag outside your place of business.
During these challenging times, the temptation is strong to 'hide out' and wait for this to pass. Those businesses that are willing to learn 'new tricks' will be the ones that survive. If you take a proactive approach today, you'll be ready tomorrow when things go back to normal.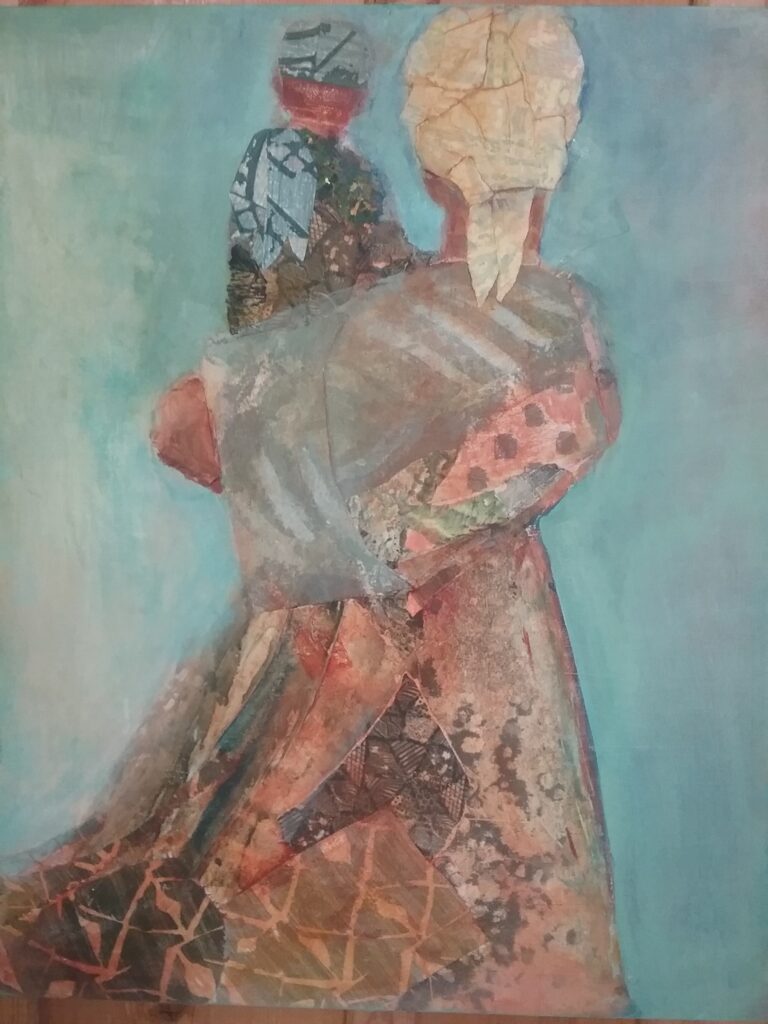 Christine Ritchie
I am a self-taught artist except for the many workshops I have taken from other artists I find inspiring. Some of them are: Jeannie Hancock, Charles Spratt, J'anna Jaquelin, Louise Williams, Brian Ateyo and Sandi Komst. I continue to take several workshops a year and always leave them full of ideas and creative energy.