Episode 946 with Guest Nan McKay
---
---
Nan McKay is an 80-year-old digital marketer, entrepreneur, speaker, and author who specializes in providing do-it-for-you products and services to help women small business owners achieve success. As a speaker on how to reignite life with significance after 60, she is passionate about empowering women to live a long and meaningful life.
Nan offers TrailBlazers Quiz Funnels and Business and Marketing Guides that are tailored to suit individual businesses. She is also the host of a podcast, runs two YouTube channels, and has created courses and books to further support women entrepreneurs. By designing customized webinars and quizzes, Nan addresses the primary concern of generating leads through targeted marketing, a headache for most of us!
In addition to her company, Nan McKay Connects LLC, Nan is the President of the Board of a successful company she founded in 1980, which now employs over 2000 staff members. She has made significant contributions to the industry, resulting in two buildings in Minnesota being named in her honor: the Nan McKay Building and McKay Manor.
Nan's international bestseller, Gold in the Golden Years, shares her wisdom and experiences, inspiring others to live life to the fullest and make a difference. Her energetic and upbeat personality shines through in all her endeavors, as she continues to empower women in their personal and professional lives.
---
---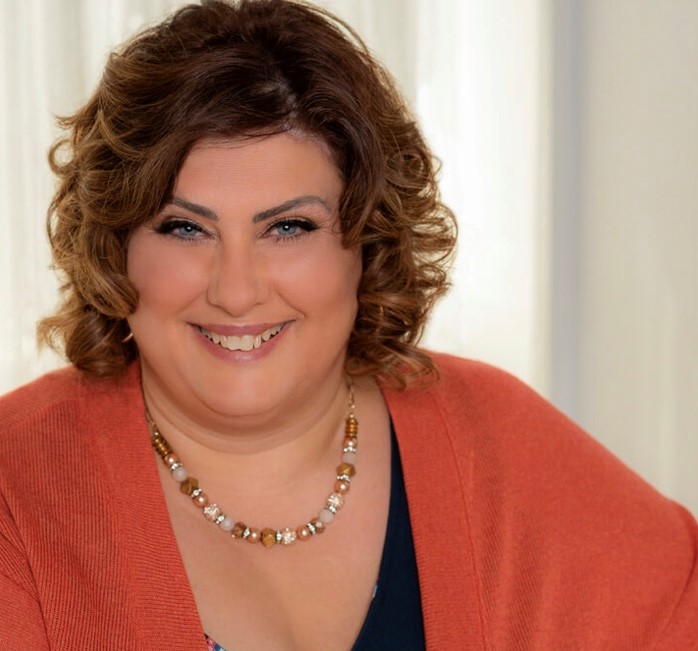 Christina Spoletini
Success stylist Tina Spoletini combines her formidable fashion flair with personalized mentorship sessions on self-love and confidence-building, helping her clients feel fabulous, dressing in ensembles complimenting their various body shapes and sizes. Growing up as a plus-sized beauty, like many women who don't "fit" in, Tina found herself at odds with society's sizeist perspective on the female physical ideal. But, even though shopping in a world made for smaller women could be an exercise in futility and self-loathing, the right outfit that flattered her curves would always come through, erasing any self-destructive thoughts and making her feel gorgeous and revitalized. Tina quickly learned that she had to find her own way to stand out with distinctive accessories and touches of self-expression. Enhancing any outfit, no matter how casual, with eye-catching jewellery has become her signature look. Circumstances may have compromised her own self-esteem at times, but everything has come together to make Tina Spoletini even more determined to use her talents and training to help other women re-discover themselves and build the confidence they need to live the life they imagine. After all, chic comes in every shape!