Episode 960 with Guest Deb Matlock
---
---
Deb Matlock grew up in Colorado and is deeply committed to nurturing the connection between people, animals, earth, and spirit. She has spent twenty-five years working as a professional environmental educator and naturalist. Deb offers nature-based spiritual life coaching, nature connection practitioner training, workshops, and retreats through her
business, Wild Rhythms.
Deb created a body of work called Nature-based Spiritual Arts™ and offers professional training in this work for nature connection practitioners, spiritual companions, and community leaders. She is passionate about helping people find connection and deep spiritual meaning in their lives and in the places where they live. Deb holds a Master of Arts in Environmental Education from Prescott College and is pursuing her doctoral degree in environmental studies at Antioch University New England. Her research focuses on integrating the more-than-human voice into environmental education and nature connection programming.
---
---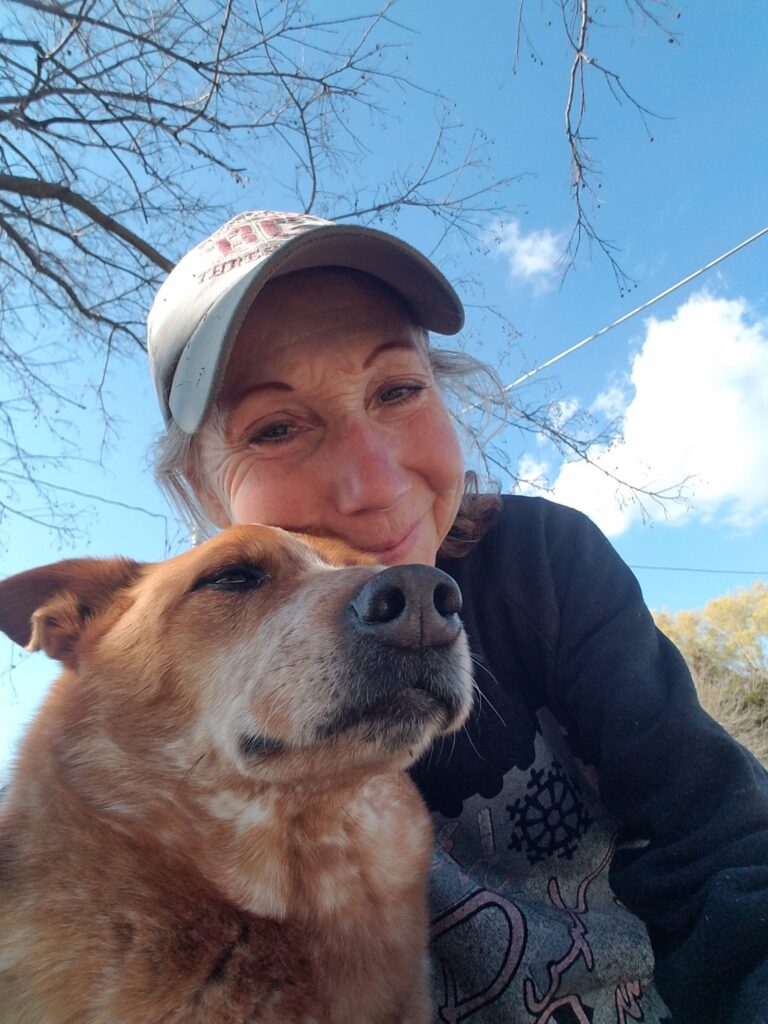 Joyce Benning
Hello to all! I am a born, bred & raised country girl! Passion is caring for animals with a natural approach along with inspiring women to live a Robust Lifestyle! Dogs & horses have always been a huge part of my life. They have taught me so much about living a full life! My red heeler dog Groucho, whom is my Best Buddy has taught me to never give up and live with Faith not Fear! Their love for you is by the kindness and love you have in your heart. Enjoy inspiring women to love themselves for who they are as each one is created unique. Motivate women to realize their true given talents and not compare themselves to others. Empower women to share their talents to make the world a better place for all!