Episode 920 with Guest Renee Reisch
For over a decade, Renee has been cultivating and inspiring individuals and teams with her contagious energy. Having spent more than 25 years in Corporate America, Renee decided it was time to step away from the corporate ladder and instead dedicate herself to helping others. She started her professional training and speaking as an instructor at WHW (Women Helping Women), where she volunteered her time to help the unemployed and underemployed find and keep their jobs.
Throughout her career, Renee has received numerous awards for leading her teams to the number one position. Her years of experience in the corporate world have taught her the importance of investing in people in order to move the bar and increase profits.
Renee's life has not been without its challenges. After experiencing a devastating illness that took away her voice and then the loss of her best friend and father, Renee chose to follow their examples and never give up. Today, she helps others do the same, showing them that no matter how life may seem to be closing in, there is always a way out.
As a four-time #1 best-selling author, founder of Finding Your Voice Network, and a women's executive and leadership coach, Renee is passionate about helping leaders harness their unique inner wisdom and find their authentic voice. Her coaching program helps individuals unlock their potential and become more confident leaders. She holds workshops and speaks on topics such as leadership, emotional intelligence, and confidence, all of which lead to personal growth. Renee is committed to creating an environment of respect and inclusion, which allows her clients to reach their highest potential personally and professionally.
---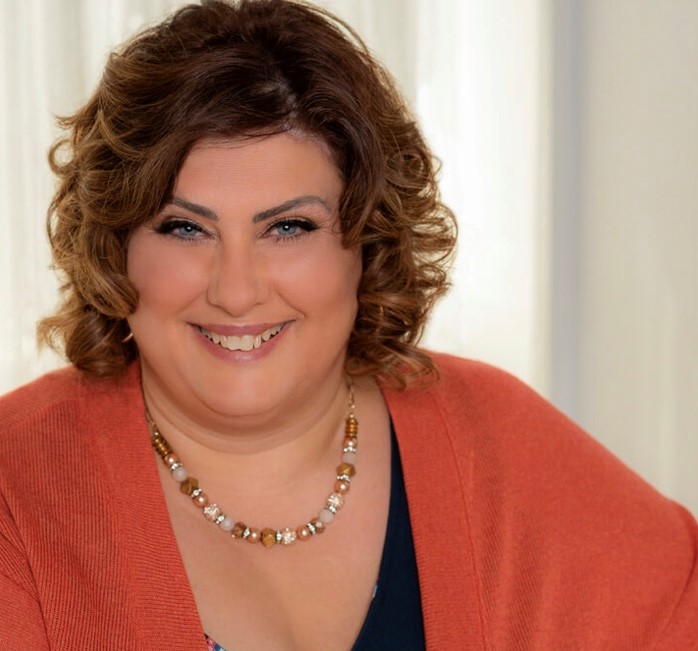 Christina Spoletini
Success stylist Tina Spoletini combines her formidable fashion flair with personalized mentorship sessions on self-love and confidence-building, helping her clients feel fabulous, dressing in ensembles complimenting their various body shapes and sizes. Growing up as a plus-sized beauty, like many women who don't "fit" in, Tina found herself at odds with society's sizeist perspective on the female physical ideal. But, even though shopping in a world made for smaller women could be an exercise in futility and self-loathing, the right outfit that flattered her curves would always come through, erasing any self-destructive thoughts and making her feel gorgeous and revitalized. Tina quickly learned that she had to find her own way to stand out with distinctive accessories and touches of self-expression. Enhancing any outfit, no matter how casual, with eye-catching jewellery has become her signature look. Circumstances may have compromised her own self-esteem at times, but everything has come together to make Tina Spoletini even more determined to use her talents and training to help other women re-discover themselves and build the confidence they need to live the life they imagine. After all, chic comes in every shape!